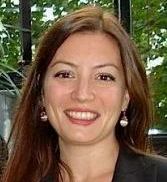 ESEN SEKERKARAR HANSEN: Esen is a trained Mindfulness and MBSR teacher (from the Center for Mindfulness, University of Massachusetts Medial School). She is also a certified NLP practitioner and international speaker. She organises mindfulness related events and also offers a variety of Mindfulness/MBSR training for institutions, firms, schools, individuals and groups.
Information and registration
You can contact us by mail: info@mindfulnessworkshops.dk
Website: http://mindfulnessworkshops.dk/intensive-mindfulness-course/
NB You can register directly on the website or by sending us a mail.