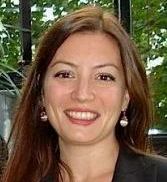 ESEN SEKERKARAR HANSEN: Esen is a Mindfulness teacher, certified NLP practitioner and international speaker in the areas of self development and consciousness. She has attended the Mindfulness Based Stress Reduction (MBSR) Teacher Training Pathway of the University of Massachusetts Medical School. She organises and teaches Mindfulness and MBSR for institutions, firms, schools, individuals and groups.
Information and registration
You can contact us on 21 81 22 92 or by mail: info@mindfulnessworkshops.dk
Website: http://mindfulnessworkshops.dk/intensive-mindfulness-course/
NB You can register directly on the website or by sending us a mail.